Narrow Linewidth/Raman Laser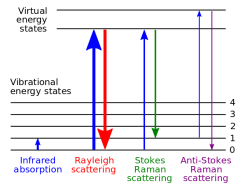 Raman spectroscopy is a spectroscopic technique used to observe vibrational, rotational, and other low-frequency modes in a system. Raman spectroscopy is commonly used in chemistry to provide a structural fingerprint by which molecules can be identified.
It relies on inelastic scattering, or Raman scattering, of monochromatic light, usually from a laser in the visible, near infrared, or near ultraviolet range. The laser light interacts with molecular vibrations, phonons or other excitations in the system, resulting in the energy of the laser photons being shifted up or down. The shift in energy gives information about the vibrational modes in the system. Infrared spectroscopy yields similar, but complementary, information.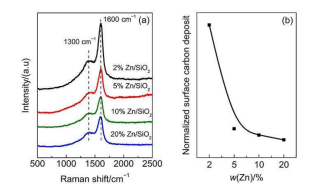 Raman spectroscopy has a wide variety of applications in biology and medicine. It has helped confirm the existence of low-frequency phonons in proteins and DNA, promoting studies of low-frequency collective motion in proteins and DNA and their biological functions. Raman reporter molecules with olefin or alkyne moieties are being developed for tissue imaging with SERS-labeled antibodies. Raman spectroscopy has also been used as a noninvasive technique for real-time, in situ biochemical characterization of wounds. Multivariate analysis of Raman spectra has enabled development of a quantitative measure for wound healing progress. In chemistry to identify molecules and study chemical bonding.
In solid-state physics, Raman spectroscopy is used to characterize materials, measure temperature, and find the crystallographic orientation of a sample. As with single molecules, a solid material can be identified by characteristic phonon modes.
In nanotechnology, a Raman microscope can be used to analyze nanowires to better understand their structures, and the radial breathing mode of carbon nanotubes is commonly used to evaluate their diameter.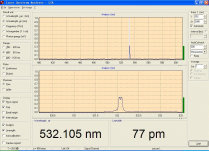 Raman active fibers, such as aramid and carbon, have vibrational modes that show a shift in Raman frequency with applied stress. Polypropylene fibers exhibit similar shifts.
In solid state chemistry and the bio-pharmaceutical industry, Raman spectroscopy can be used to not only identify active pharmaceutical ingredients (APIs), but to identify their polymorphic forms, if more than one exist. For example, the drug Cayston (aztreonam), marketed by Gilead Sciences for cystic fibrosis,can be identified and characterized by IR and Raman spectroscopy.